Agawam Bridge Replacement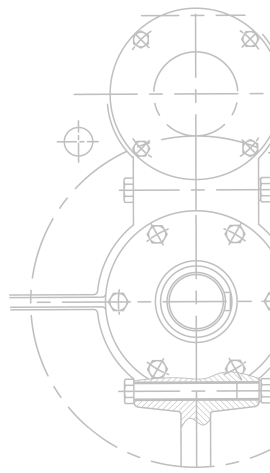 Agawam Bridge
Replacement Project
In 2018, we started one of the most significant projects to the Western Massachusetts community. We contracted with MassDOT to replace the Morgan Sullivan bridge which helps carry Route 147 over the Westfield River. This bridge connects two towns that host millions of people per year. The average day traffic is approximately 25,000 per day. Thus, this bridge is extremely important to the local community.
To improve the roadways, we are completely replacing the Morgan Sullivan bridge, reconstructing three signalized intersections, and widening portions of nearby streets. We're also building a separate new bike lane and new sidewalks along the roadways. In addition, we're furnishing and installing new guardrails, highway lighting, and loam and seed. These projects will ultimately improve the traffic flow on the bridge and help maintain safety standards.
Working in the Westfield River
This project required in-water work in the Westfield River, which is incredibly volatile during the non-summer months. To navigate this challenge, we resequenced the in-water work by installing sandbag cofferdams that control the water flow around the work site. This design decision allowed us to demolish the existing piers and reconstruct new ones. Overall, these important adjustments helped us complete this work in one phase instead of the originally planned two phase project.
Accessing the worksite was extremely difficult because we could only access the water via a MassDOT levee. Also, MassDOT required an Emergency Action Plan and a Levee Protection plan on the W. Springfield side of the bridge. This guideline required us to constantly monitor people exiting the river.
To improve work site access, we designed a temporary earth support wall consisting of soldier piles and lagging. We installed the wall along the existing roadway to support the required vehicular traffic. This roadway was essential in helping us successfully complete this project.
 
Throughout this project, we constantly needed to relocate utilities so that we could reconstruct different sides of the bridge. This included relocating high pressure gas mains and installing fiber optic lines. By relocating utilities, we were able to avoid delays and meet deadlines. In Summer of 2020, we successfully completed all new utility installations.
We began this project in October of 2018 with preparing the bridge for construction. This project continues today and is expected to finish in July/August of 2021, which is ten months ahead of schedule. We're excited to see how this multimillion dollar project will improve the daily lives of Massachusetts residents.

WORKING TOGETHER WITH ENGINEERS
We partner closely with engineers to bring their designs to life. We're pre-qualified with multiple agencies to create an efficient proposal process.
When you work with Northern Construction, you can trust that we pay close attention to every detailed specification and requirement. Sit back and relax as your design transfers from dream into reality.





We prioritize safety guidelines in our project planning to show how much we care about our clients, construction workers, and communities. Click the link below to see how we consistently exceed safety standards.