Energy and Green Construction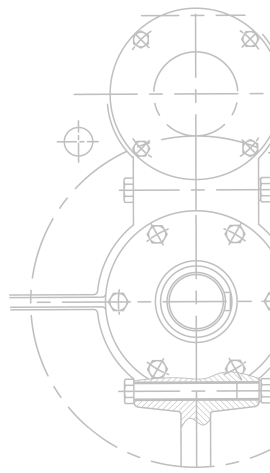 Our Commitment to
Green Construction
At Northern Construction, we recognize the importance of green construction strategies in sustainability. We're constantly improving our construction strategies to show that we're thinking of the environment. We've also participated in numerous energy construction projects, including rebuilding wetlands, natural gas compressor stations, and more.
Constructing Gas Pipelines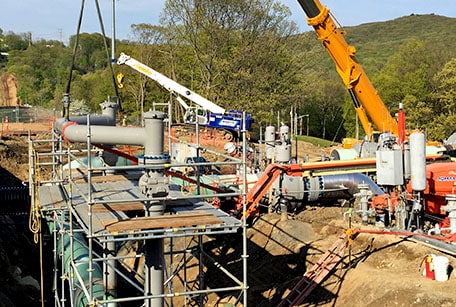 We construct residential and commercial gas pipelines in communities throughout the Northeast. We also perform maintenance work on gas pipelines, including leak tests, changing meters, and testing overall meter quality. We're experienced in construction pipelines to avoid safety hazards. We build in a way that keeps communities safe.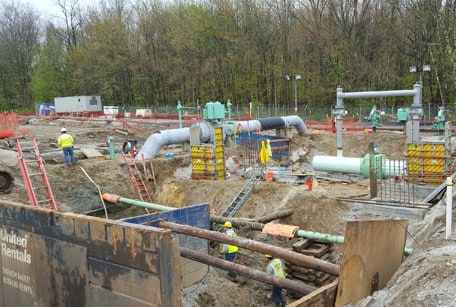 We've built natural gas compressors to help transfer natural gas between places. These projects often involve building a lot of components, including yard piping, scrubbers, filters, and more.
We specialize in building transmission lines and maintaining safety standards while working with high voltage. We also complete routine maintenance work for transmission lines, including wire stringing, testing, and more. Also, we have significant experience in constructing distribution lines. Our team is dedicated to maintenance practices such as storm response and routine testing. We understand how energy construction is a vital practice in building and sustaining communities.
Working Around Electricity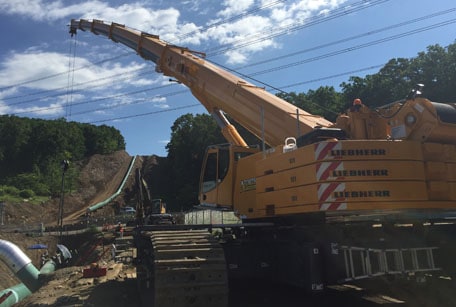 We have experience in completing construction projects around electricity lines. From maintaining a clear work area to building under power lines, we understand the dynamics of electrical safety. We carefully review our construction sites to identify any potential safety hazards and plan accordingly.
We strive to use materials in the most eco friendly manner, including finding ways to reuse scrap material and disposing of materials in ways that protect the environment.

WORKING TOGETHER WITH ENGINEERS
We partner closely with engineers to bring their designs to life. We're pre-qualified with multiple agencies to create an efficient proposal process.
When you work with Northern Construction, you can trust that we pay close attention to every detailed specification and requirement. Sit back and relax as your design transfers from dream into reality.
TESTIMONIALS
Northern Construction has made building easy. We don't worry about deadlines. We know that what we ask will get done and it will be done well. I can't stress how important quality of work is - our projects are never easy or small, and they are able to get it all done.
Kimberly Golinski,
Tree House Brewing Company
PLAN ROOM
01
CLIENT
We maintain a portfolio of specifications and designs from our upcoming and ongoing projects. To view these projects, visit our Plan Room.