COMMERCIAL CONSTRUCTION COMPANY IN Boston, MA
Get elite services every time with Northern Construction. Throughout the Boston, Massachusetts area — including Arlinton, Everett, Melford and more — we give projects new meaning. Our portfolio covers everything from marine construction to pipeline construction with proven results. Learn more about what our general contractors are capable of just below.
WHAT MAKES US THE BEST COMMERCIAL CONSTRUCTION COMPANY IN Massachusetts?
Heavy civil construction requires the right expertise. When you contract Northern Construction, you get the green, above-and-beyond professionalism a project needs.

Construction safety can't be secondary. That's why for your project and your business's integrity, we work with purpose every second. So whether it's a new road, dock, seawall or pipeline, our general contractors handle it with skill. Even with strict time limitations, the results never suffer.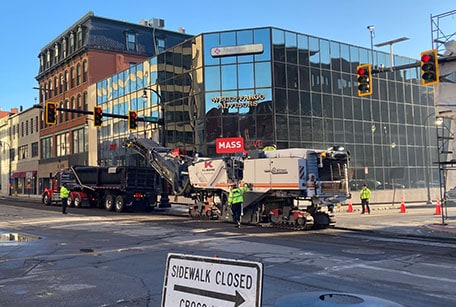 Make the most of your Massachusetts project
Boston
LOCATION
1520 Park Street, Palmer MA 01069