Road and Highway construction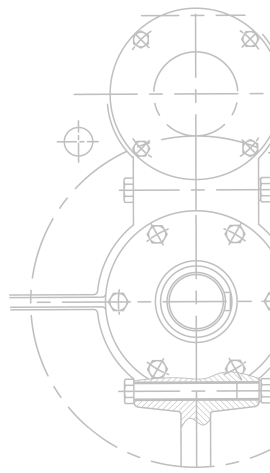 Highway construction projects require a lot of preliminary planning to keep track of all the moving pieces. From our pre-planning phase all the way to our asphalt road construction strategies, we focus on every detail. Our highways are built to last.
PROJECTS
01
CLIENT
Barnstable Main Street
PROJECTS
02
CLIENT
Worcester Main Street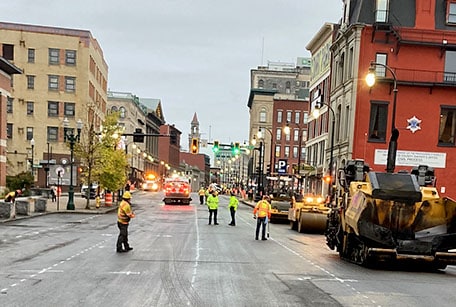 We strive to make our interstate highway construction projects as seamless as possible. We carefully design detours to minimize the disruption in traffic flow. We try to avoid any congestion if possible. Also, when applicable, our highway construction teams direct traffic flow to guide people through construction zones.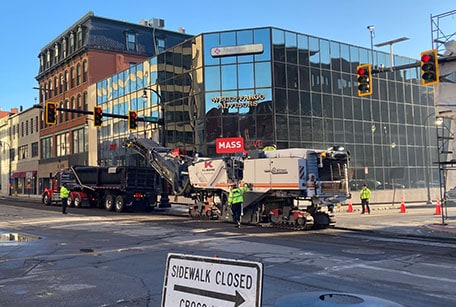 Whether people are commuting to work or taking care of families, we know highways are an important part of daily life. Therefore, we choose highway construction times when the least amount of people are travelling. Also, we plan our detours to find traffic patterns that make the most sense for local business and residents. Overall, we value our relationship with the public and local communities.
Safely Handling Materials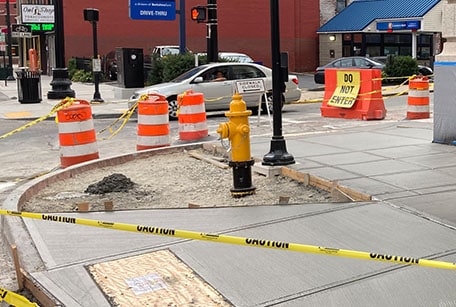 We're all about sustainability and environmental protection. We make every effort to recycle materials when applicable. We repurpose removed concrete and asphalt into new mixtures. We reuse trees for new firewood and wood chips that meet environmental guidelines. Ultimately, our goal is to post process materials in the most safe and environmentally conscious way.
For more information on some of our other projects, view our portfolio.
TESTIMONIALS
Northern Construction has made building easy. We don't worry about deadlines. We know that what we ask will get done and it will be done well. I can't stress how important quality of work is - our projects are never easy or small, and they are able to get it all done.
Kimberly Golinski,
Tree House Brewing Company
PLAN ROOM
01
CLIENT
We maintain a portfolio of specifications and designs from our upcoming and ongoing projects. To view these projects, visit our Plan Room.