Southington Bridge Replacement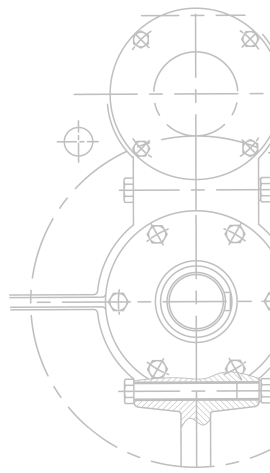 Southington Bridge
Replacement Project
In 2014, we replaced the east and westbound bridge structures on I-84 in Southington, Connecticut. We completed the replacement during a single weekend in June. Without the comprehensive research and planning of our engineering partners and expertise of our construction crew, this project might have taken months or years to complete.
Accelerated Bridge Construction
To complete this project efficiently, we utilized Accelerated Bridge Construction (ABC). In our ABC process, we premade the bridge components and installed them to minimize on-site construction time. This process helped us re-open the bridge five weeks early. 
The I-84 normally would have required phase development, which could cause extreme delays and consistent backups for months. To keep three lanes of traffic open during construction, we used ABC to complete the bridge project all at once instead of in stages. This helped us confine any traffic impacts to a few days instead of a few months. 
Planning for Compatibility with Existing Bridges
To expedite the process, we prefabricated the foundation based on the materials used in the original design. Previously, the I-84 bridge used prestressed girders for the foundation and installed concrete deck slabs onto the girders. To maintain compatibility, we used a similar foundation but added bituminous concrete onto the girders. This compatibility ultimately made the process easier in installing the new bridge components. 
Building Solutions That Serve the Community
ConnDOT discovered problems with the bridge's vertical clearance based on damage to the fascia girders. To address this problem, we increased the vertical clearance on the eastbound structure from 21 feet 8 inches to 22 feet. Also, we increased the vertical clearance on the westbound structure from 15 feet 10 inches to 16 feet 4 inches. This small difference made a huge impact on the community. 
We received the Arthur Gruhn 2014 Excellence in Construction Award for Innovative Construction Methods Project award for our work on the I-84 bridge. Every year, the Connecticut Road Builders' Association awards this prestigious honor to quality projects that give back to the Connecticut community. Northern Construction is proud to be recognized for the quality of our work. 

WORKING TOGETHER WITH ENGINEERS
We partner closely with engineers to bring their designs to life. We're pre-qualified with multiple agencies to create an efficient proposal process.
When you work with Northern Construction, you can trust that we pay close attention to every detailed specification and requirement. Sit back and relax as your design transfers from dream into reality.





We prioritize safety guidelines in our project planning to show how much we care about our clients, construction workers, and communities. Click the link below to see how we consistently exceed safety standards.