WORCESTER DISTRICT Reconstruction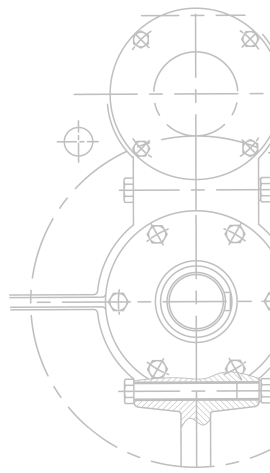 Reconstructing Main Street
in the Worcester Central Business District
In 2018, we started a reconstruction project in the Worcester Central Business District to revamp Main Street. We collaborated with multiple organizations, including MassDOT, National Grid, and BETA Group, Inc. to update the existing roadways and infrastructure.

These improvements include:
Creating a variable mill and overlay for the existing roadway
Widening the roadway to full-depth
Improving drainage, including new precast catch basins and manholes
Reconstructing cement concrete sidewalks
Rebuilding stamp-crete with granite curbing on both sides of the roadway
Modifying existing sidewalk structure and wheelchair ramps
Upgrading traffic signals
Improving signage and pavement markings
Improving safety controls and signs for construction areas throughout the Central Business District

We expect to complete this project in Spring/Summer 2021, with the remaining updates including roadway asphalt surface course, line striping, and imprinted crosswalks. All of these updates will improve the traffic flow in the business district and create a safer environment for pedestrians.
Reconstructing Subsurface Vaults
The Central Business District included over 1.5 million dollars in subsurface vaults that extended from building basements under the sidewalk. When we started this project, the vaults were extremely deteriorated and the actual subsurface limits were unknown at bid time. We rebuilt the subsurface vaults so that they extended to the existing roadway.
We completed extensive surveying to identify a strategy to reconstruct the vaults correctly. We also conducted precondition and postcondition surveys to ensure that we did not compromise the existing high rise structures in the Central Business District. 
Collaborating with MassDOT and National Grid
This project consisted of over 10.5 million dollars of work to upgrade traffic signals and site lighting locations. The electrical infrastructure to power these lights did not exist when we started this project. We successfully upgraded the electrical infrastructure and via the new design system carefully planned and coordinated by our partners MassDOT and National Grid.
Retrofitting A Historic City With New Updates
The existing infrastructure on Main Street was incompatible with the new proposed curbs sidewalks, and wheelchair ramps. The roadway's flat nature created drainage problems, which made it difficult to properly pave the road. We addressed this problem first because water drainage is a key safety component in future reconstruction projects.
To complete the paving, we conducted extensive survey work and collaborated with BETA and MassDOT to schedule our sequence of work. We utilized the expert design and innovative technology of our partners to provide a quality end result from our diligent grading, milling, and paving processes. Today, the surface level asphalt paving is the only remaining part of the project.

WORKING TOGETHER WITH ENGINEERS
We partner closely with engineers to bring their designs to life. We're pre-qualified with multiple agencies to create an efficient proposal process.
When you work with Northern Construction, you can trust that we pay close attention to every detailed specification and requirement. Sit back and relax as your design transfers from dream into reality.





We prioritize safety guidelines in our project planning to show how much we care about our clients, construction workers, and communities. Click the link below to see how we consistently exceed safety standards.