General Pierce Bridge Rehabilitation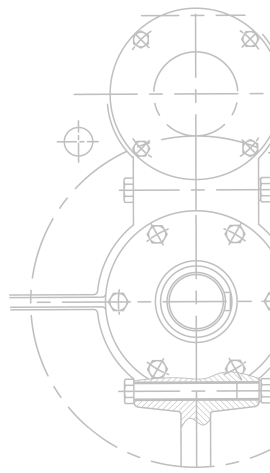 Greenfield-Montague Bridge
Rehabilitation Project
On August 11, 2022, we started updating a bridge that spanned from Greenfield, MA to Montague, MA, for our client MassDOT – District 2. By updating the bridge in one stage via an incentivized and disincentivized acceleration schedule, instead of the original plan of two stages, we mitigated a six-month delay caused by unforeseen issues with an existing gas main. The bridge is projected to be open for transportation a full five months ahead of schedule in May of 2023.
WHY DID THE BRIDGE NEED REPLACING?
Before we began, the bridge was severely deteriorated and functioning with reduced capacities. It was only offering one lane of travel, with a temporary traffic signal allowing traffic to proceed via alternating one-way traffic. The current bridge closure results in a total detour length of approximately 6 miles, with an estimated average of 10,000 vehicles that were using the bridge per day—including emergency responders
The updating of the bridge included:
Constructing a new 7" composite deck overlaid with 1½" of Superpave asphalt.
Repairing various elements of the existing truss spans.
Replacing selected truss stingers and beams on the approach spans with new Grade 50 structural steel.
Installing a new S3–TL4 bridge railing system and an approach guardrail system for roadway work.
Providing a new cantilever steel utility assembly.
Cleaning and painting the structural steel members below the deck of the truss spans.
Replacing the approach span and end truss span stringer bearings.
Rehabilitation of the pier caps, pier pedestals, abutment bridge seats, backwall and approach slabs and truss bearings.
Bridge lighting was further added to the project to illuminate the approximately 770 foot-long bridge.
A heavily deteriorated gas main that traversed all four spans of the structure—proposed for replacement at the end of the project—was discovered to be leaking due to latent conditions that were beyond the control of the contractor. This resulted in a six-month schedule delay that pushed out sandblasting, cleaning, priming and demolition. There was also more unanticipated deterioration that wasn't known about until cleaning, painting and demolition were underway, leading to substantial added steel repairs.
To recover from all this, the implementation of atypical winter work was required. This called for engineering control measures like constructing specialized enclosures, radiant heating units, forced hot air units and more to be able to work on the project straight through the cold.
Remaining bridge work is nearing completion, with paving, line striping and guardrail to be completed by the end of October 2022, and minor steel repairs/the final painting of existing structural steel to be completed by the end of November. Additionally, a redesign was added by MassDOT District 2 to construct a substantial amount of lighting for the entire bridge; this is scheduled to commence in November and be completed by February 2023. Temporary platforms will be removed in the final stages, leading to the bridge opening in May 2023.

FIRST-CLASS COLLABORATION
The collaboration of engineers, construction crews, subcontractors, union laborers, carpenters and operators was crucial for success. Teams involved included:
MassDOT District 2: Project owner responsible for administering and managing all facets of the project for the state of Massachusetts.
WSP: Project designer contracted by MassDOT to design the road and bridge rehabilitation, as well as the administration of the submittal and other engineering processes.
Atsalis Bros: Bridge structural steel painting subcontractor employing union painters.
Atlantic Bridge & Engineering: Structural steel repair fabricator and subcontractor employing union ironworkers.
Atlantic Coast Dismantling: Bridge demolition subcontractor employing union laborers and operators.
Hardesty & Hanover: Professional engineering consultant that provided contractor design services for heavily detailed falsework and formwork plans, a temporary steel plate bridge superstructure access road and other bridge analyses needed for engineered plans.





We prioritize safety guidelines in our project planning to show how much we care about our clients, construction workers, and communities. Click the link below to see how we consistently exceed safety standards.